PSHE
"The meaning of life is to find your gift. The purpose in life is to give it away."
Pablo Picasso
Intent of PSHE at St Gerard's:
At St Gerard's, we aim to provide a rich, broad and well-balanced curriculum for all children. Our whole-school approach to personal, social, health and economic well-being (PSHE), works to ensure that every child has the opportunity to build upon their skills, so that they can achieve their full potential, both academically and socially.
As a Catholic School we actively promote values, virtues and ethics that shape our pupils character and moral perspective, through the teachings of the Church. We are confident that our continued focus on the Gospel Values will give our pupils the necessary awareness of what it means to be a good citizen in Britain today, and embed in them the building blocks of a future successful and productive life.
No matter what "Blessed are the poor in spirit, for theirs is the Kingdom of heaven"
Faithfulness and Integrity
"Blessed are those who mourn, for they shall be comforted"
Dignity and Compassion
"Blessed are the meek, for they shall inherit the earth"
Humility and Gentleness
"Blessed are those who hunger and thirst for righteousness, for they shall be satisfied"
Truth and Justice
"Blessed are the merciful, for they shall obtain mercy"
Forgiveness and Mercy
"Blessed are the pure in heart, for they will see God"
Purity & Holiness
"Blessed are the peacemakers, for they shall be called children of God"
Tolerance and Peace
"Blessed are those who are persecuted for righteousness' sake,
for theirs is the kingdom of heaven"
Service and Sacrifice
Gospel of St. Matthew, 5:3-10
We have a strong sense of community in our school and pride ourselves on our values and sense of inclusitivity. Our PSHE policy is guided by the values of:
Honesty

Kindness

Trust

Responsibility

Friendship

Self-control

Empathy and tolerance

Respect.
The aims of PSHE are:
• to give pupils the knowledge and develop the self-esteem, confidence and self-awareness to make informed choices and decisions;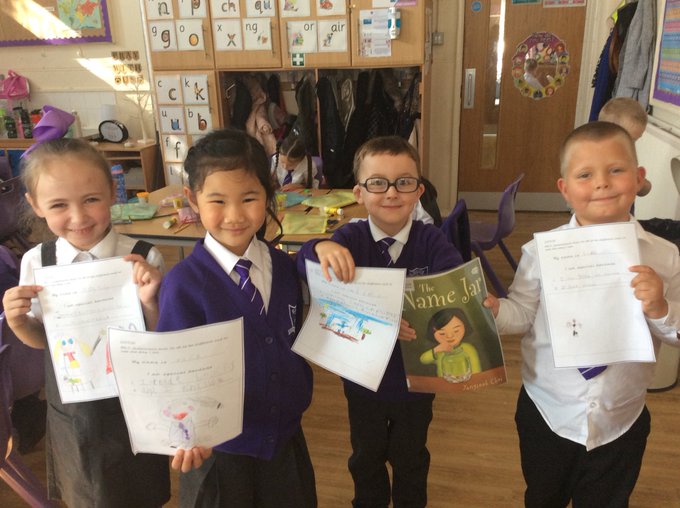 • to encourage and support the development of social skills and social awareness;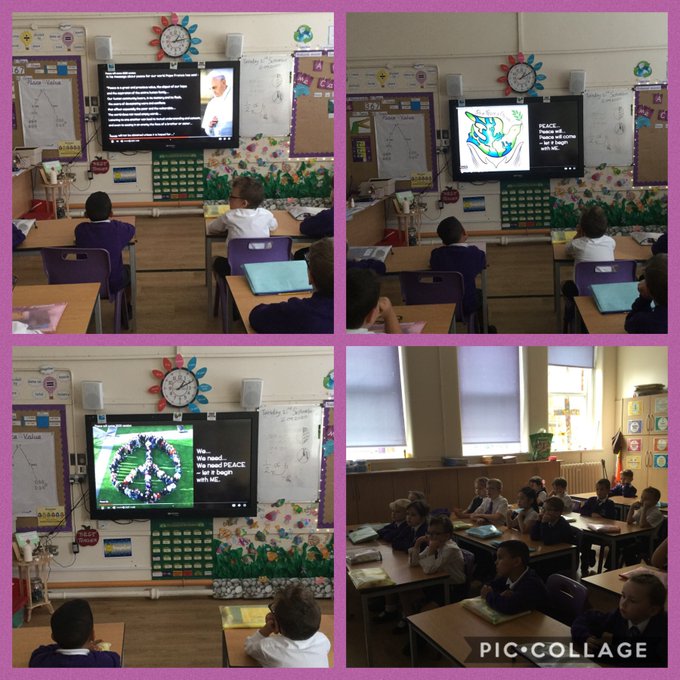 • to enable pupils to make sense of their own personal and social experiences;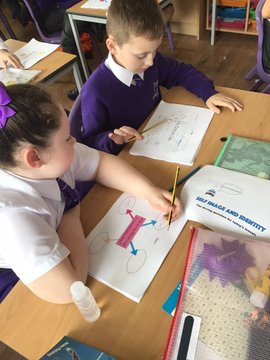 • to promote responsible attitudes towards the maintenance of good physical and mental health, supported by a safe and healthy lifestyle;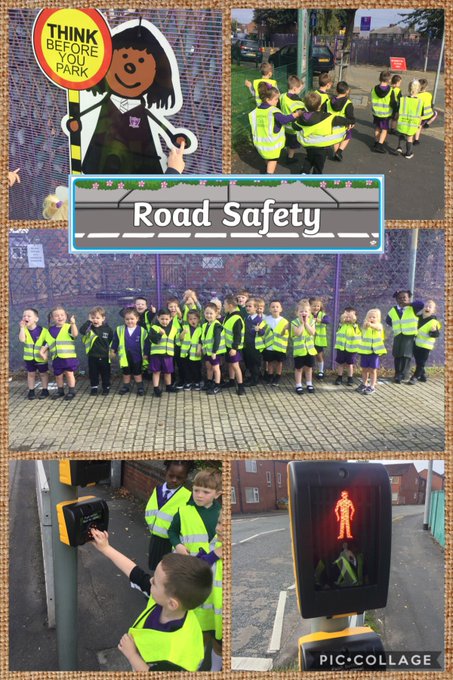 We will be learning all about Road Safety with the "Stepping Out" team in Sept and during Road Safety Week :
• to enable effective interpersonal relationships and develop a caring attitude towards others;
Colourng the world with kindness!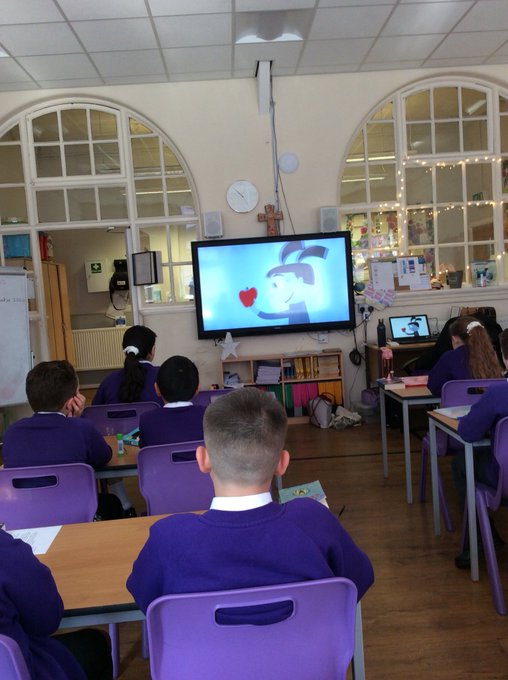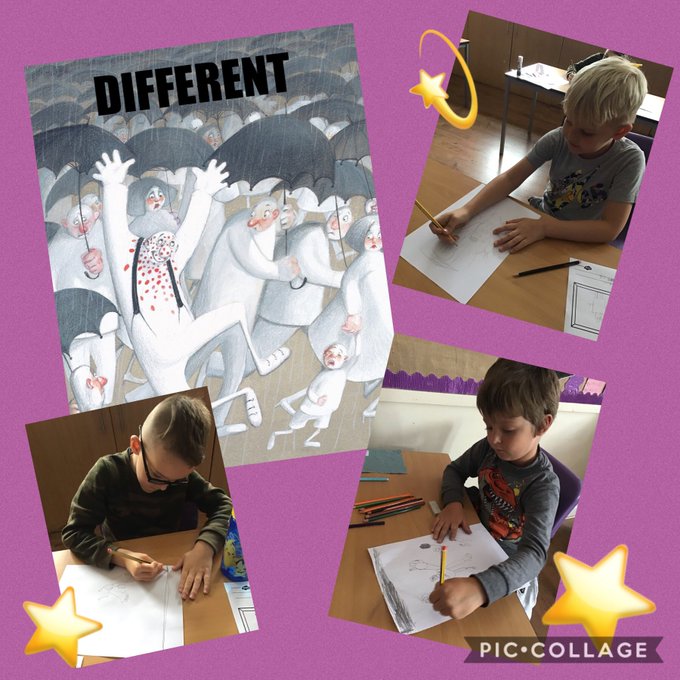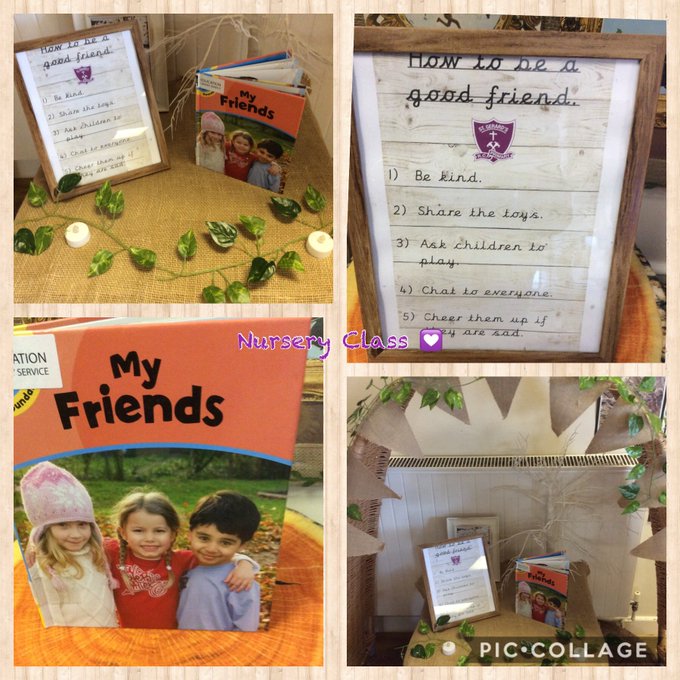 We learn about friendship and kindness every day at home and in school. There will be a special focus with a National Campaign -The theme for Anti-Bullying Week 2020 is: United Against Bullying. Anti-Bullying Week will happen from Monday 16th - Friday 20th November and will start with Odd Socks Day to mark the first day of Anti-Bullying Week.
We will also be learning how to be "Soaper Heroes"
• to encourage a caring attitude towards and responsibility for the environment;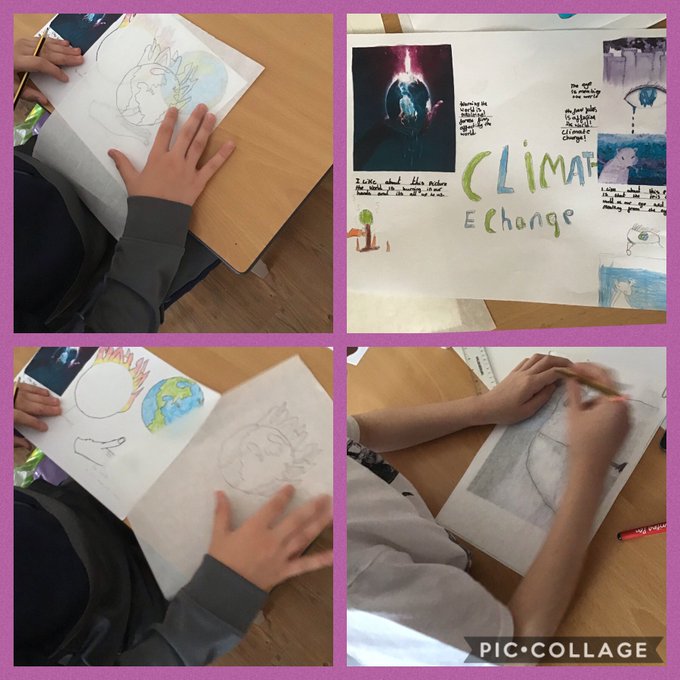 • to help our pupils understand and manage their feelings; to build resilience and be independent, curious problem solvers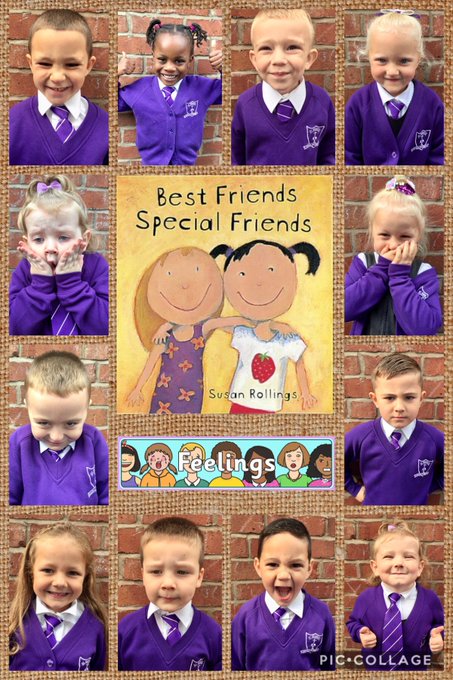 • to understand how society works and the laws, rights and responsibilities involved.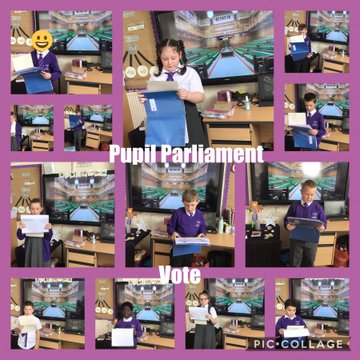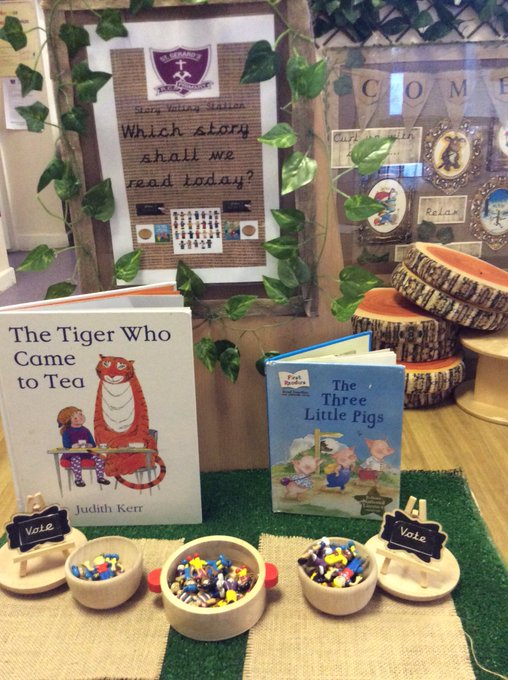 Implementation of PSHE at St Gerard's:
At St Gerard's PSHE is an essential part of the curriculum and is embedded within all curriculum subjects. Opportunities are provided in a cross curricular capacity for children to explore all of the PSHE aims using a wide range of activities, resources and books that engage and excite children. The use of the 'No Outsiders in Our School' programme ensures that high quality texts are embedded in each year group. These texts have also been supplemented by many other PSHE texts that link to a range of curriculum areas. There are regular opportunities to discuss and share feelings and opinions in a safe, supportive environment. A strong emphasis has been placed on children's mental health and wellbeing, classes engage in mindfullness activities regularly as well as encouraging physical activity as 'brain breaks' to encourage motivation, engagement and participation. Children access 'mindfullness' and 'relaxation techniques' such as dance, stretch and movement' after school clubs.

This year we will be taking part in the 5 Day Walking Challenge starting on the 5th Oct

We emphasise the importance of community as part of our Catholic ethos and over the last year, our school has continued to support many different charities, both locally and globally. These charities include; CAFOD, Halton Hospice, Sisters of Seele Street and Fairtrade. Children are aware of the part THEY can play in building a more positive world, and how their words and actions can have an impact upon others.

We regularly engage with agencies such as the NSPCC, Barnardos, Widnes Foodbank, CAFOD and local services such as Halton school nurses, the police and the firefighters. Personal safety is a crucial part of our PSHE curriculum and through the Halton Healthy Schools programme and regular trips and in-school visits, children are taught how to keep themselves safe. We also use the 'Kidsafe' programme through our fully trained family support worker.

Our family support worker and learning mentor regularly works with children to support them in self regulation of emotions, discussing difficult feelings and building self confidence and self esteem. We also have trained members of staff who work through the ELSA (Emotional Literacy) programme with children.




Impact of PSHE at St Gerard's:
At St Gerard's, we know that leaving school with the ability to communicate, self regulate emotions, treat others with kindness and respect and recognise the place we have in our own and our global community is essential in being succesful and happy in life. The behaviour in our school is wonderful, the children have beautiful manners and an incredibly positive attitude to learning. They are are provided with every opportunity to build their self esteem and self confidence leaving us as articulate, kind, caring individuals with the communication skills to take them into high school and beyond!
Useful Links to look at at home:

Files to Download